Pest Control
Inspection is the first step of our Lawrenceville pest control services. The reason is simple: when you have good information, you make informed decisions. With over 20 years of pest control experience in the Lawrenceville and Atlanta area, we have seen a need to adjust our treatments from Buford to Duluth; from Norcross to Lawrenceville. Home inspection is the first of the three steps.
An inspection consists of information gathering and analysis to identify the following:
• Which pest(s) are present?
• Where are the pests located?
• How did they enter the structure?
• What conditions exist that contribute to infestation?
• Any conditions that may affect the type of pest control treatment?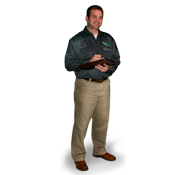 Next, we determine the best strategy. At Waterhouse Pest Control we have noticed that pest control remedies that work well in Roswell may not be the best pest solution in Suwanee. Even pest control remedies that seem effective in one household may not be the best approach for your neighbor. Therefore information gathered during the inspection is combined with our overall knowledge of the Lawrenceville area and the pests that are prevalent. With an integrated approach to pest control, several options may be available. Waterhouse Pest Control will utilize the strategies, products, and treatment options best suited for your home and community, including Gwinnett, DeKalb, Fulton, or any other counties in the Atlanta area.
Strategies:
• Symptom management
• Source control
• Area maintenance/sanitation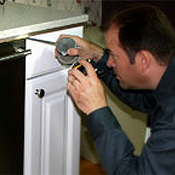 3 – Pest Control TREATMENT
Listed are the basic types of Pest Treatment Product Options Available:
(Below is a more thorough description of what is involved)
• Contact insecticides
• Residual insecticides
• Baits
• Traps/monitors
Waterhouse Pest Control of Lawrenceville then takes the actions necessary to rid your home of pests. Our technicians service the metro Atlanta area from Gwinnett County to Clayton County using a variety of products including those from MotherEarth. The MotherEarth products are highly effective in eliminating ants, cockroaches, crickets, wasps, hornets, silverfish and other household invaders. The MotherEarth line of products, which feature active ingredients derived from naturally existing formulations, provide the homowners and our technicians effective alternatives. We utilise any or all of the techniques listed below:
CRACK & CREVICE TREATMENT, VOID TREATMENT
Surface application to limited areas where insects are likely to be present, not exceeding two square feet in area.
ULV-SPACE TREATMENT
Definition: Treatment to a volume of space with relatively small amounts of non-residual insecticide with droplets having a mass median diameter of 20 microns or less to control the exposed stages of flying and crawling insects.
DIRECTED CONTACT TREATMENT
Definition: Application of an aerosol to exposed insects for immediate kill.
PERIMETER TREATMENT
Definition: General broadcast application to exterior areas of structures.
EXCLUSION
Definition: Protecting an area against pest access either by mechanical alteration (physical exclusion) or by rendering access points and harborage impassable via chemical repellency (chemical exclusion).
BAITING
Definition: The use of attractive food matrices combined with effective non-repellent toxicants designed to kill target insects after feeding on the bait.
MONITORING/TRAPPING
Definition: Glue, or sticky traps/boards (monitors) are a simple, effective, and passive way to monitor for pests. Monitors work 24-7 to monitor for pests. Monitoring can provide vital information to help manage the pest, such as location and harborage, whether the population is growing or declining, and if action is necessary.
[contact-form-7 id="6709″ title="Contact form 1″]